UNIQUE, THOUGHTFUL AND PERSONAL GIFTS FOR THE BRIDE TO BE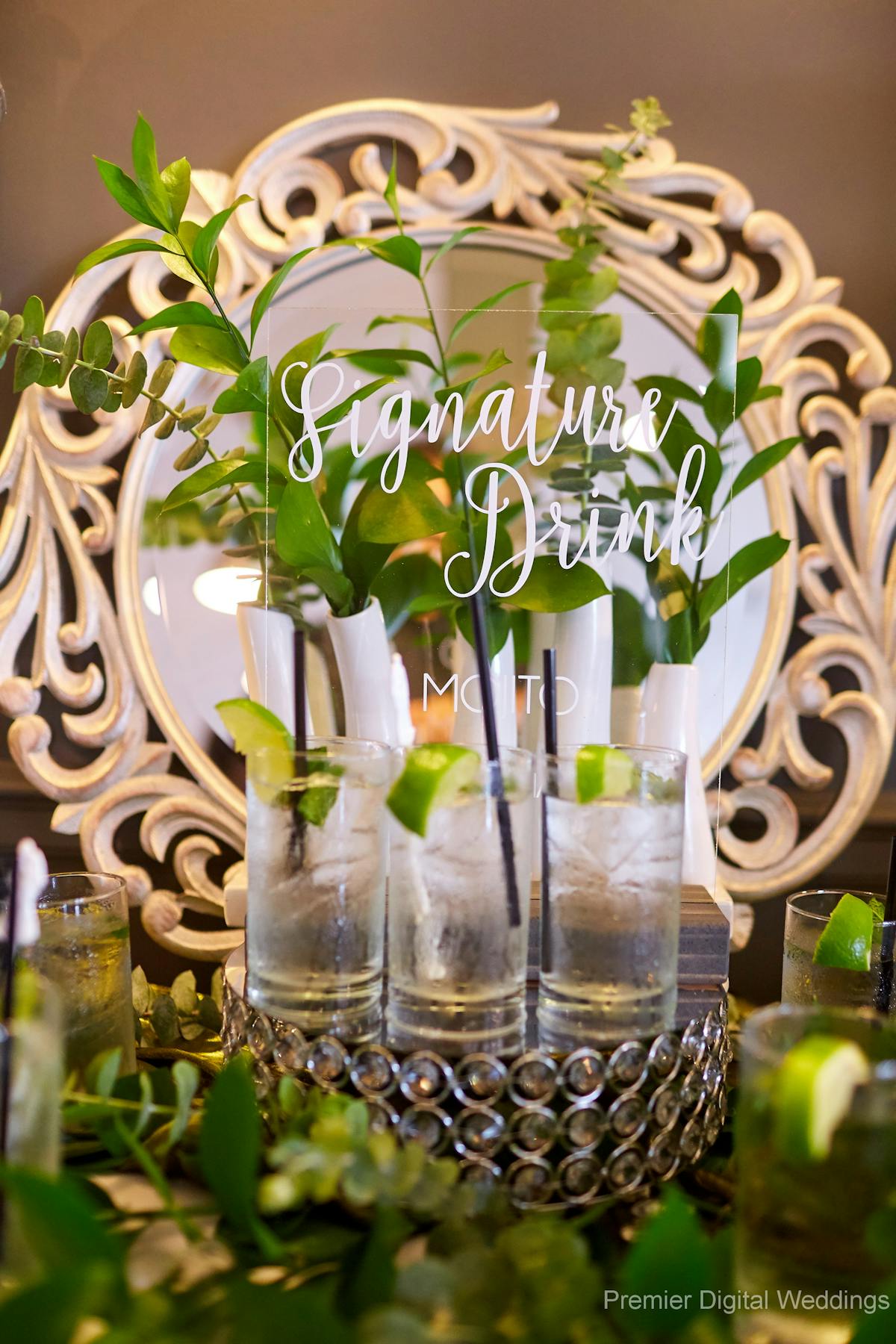 A Bridal Shower is such a special day for the bride. It is a day to take a break from all of the wedding planning and enjoy some time with her close friends and family before the big day.As a guest, bridal shower gifts can get a little redundant and the last thing you want to do is get the bride something she doesn't want or something she already has. Have you already gone the route of checking out her wedding registry? Do you feel that getting her a Crockpot or a set of utensils is just bit too impersonal? Sometimes you have to put away the registry and find creative, fun, personalized gifts for the bride that she never would have thought of herself, but is going to ABSOLUTELY LOVE and remember forever!
Diamond Dusted Canvas
Turn your favorite photo of the couple into a sparkling canvas. This beautiful canvas is covered in ultra fine glass shards to give the portrait an elegant shimmer, this looks absolutely stunning in real life and will also make a gorgeous display at the wedding!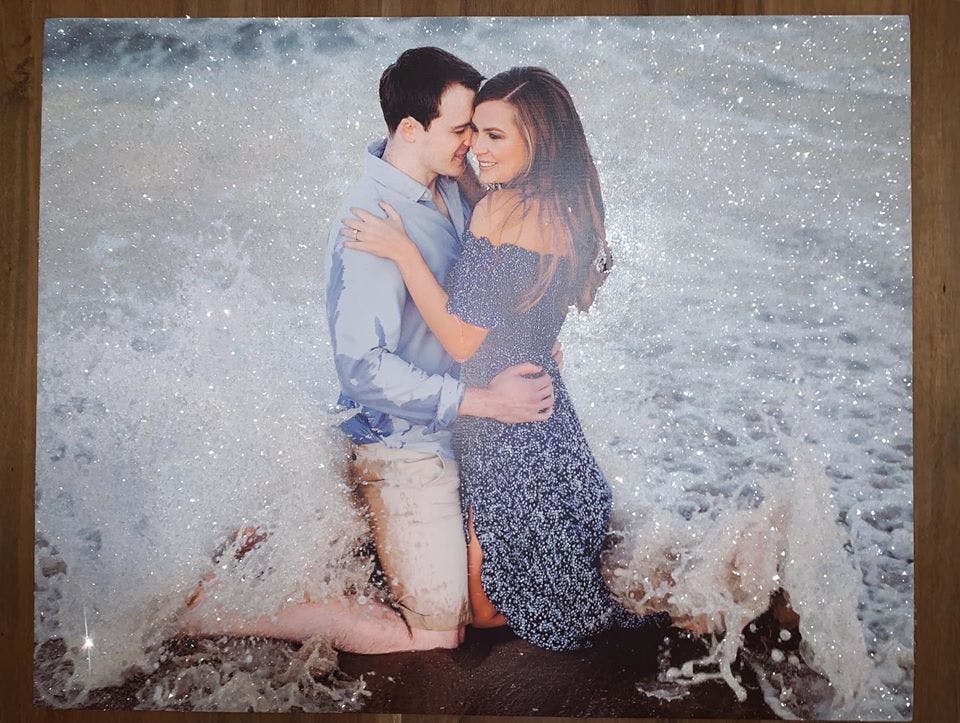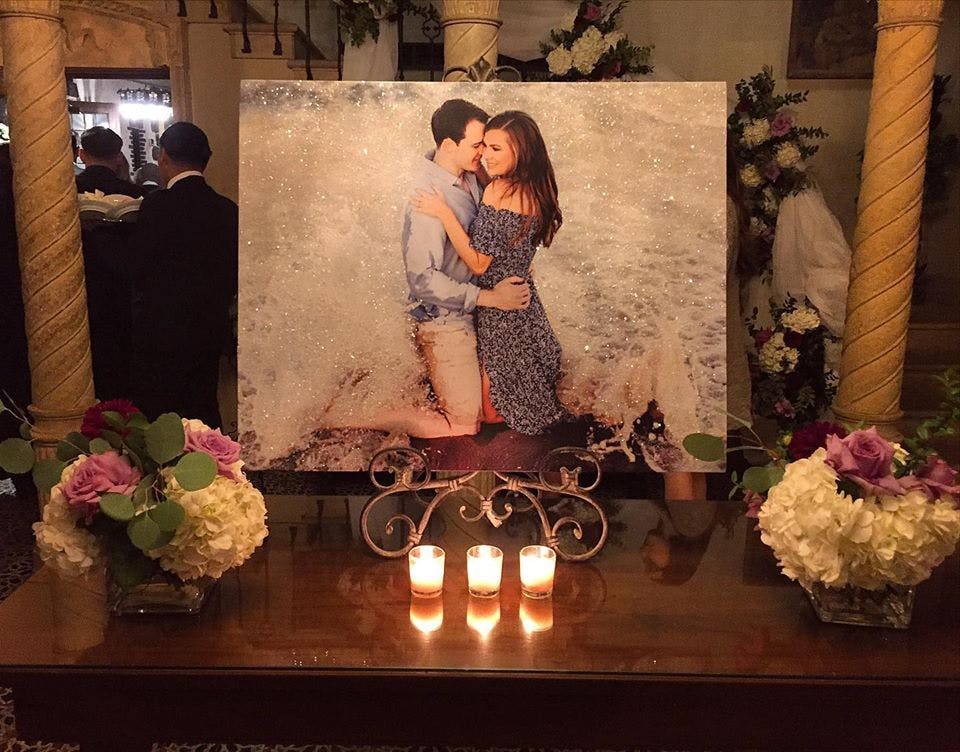 Keepsake Ornament
A unique handmade ornament with coordinating ribbon combined with the couples wedding invitation, save the date or even a holiday card to create the most memorable keepsake.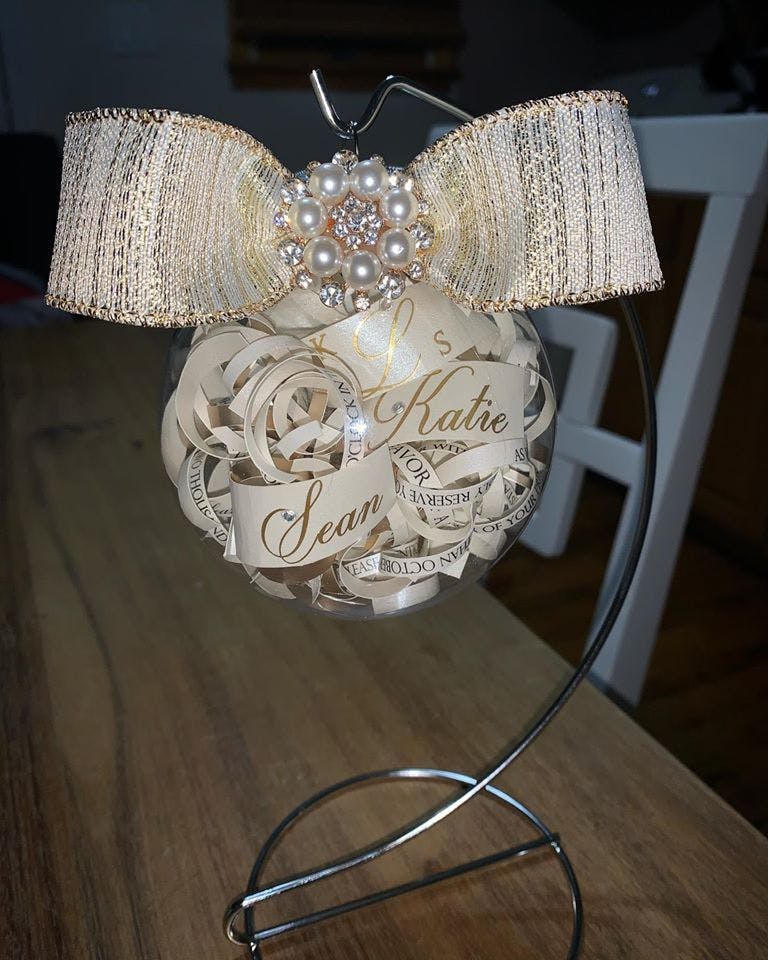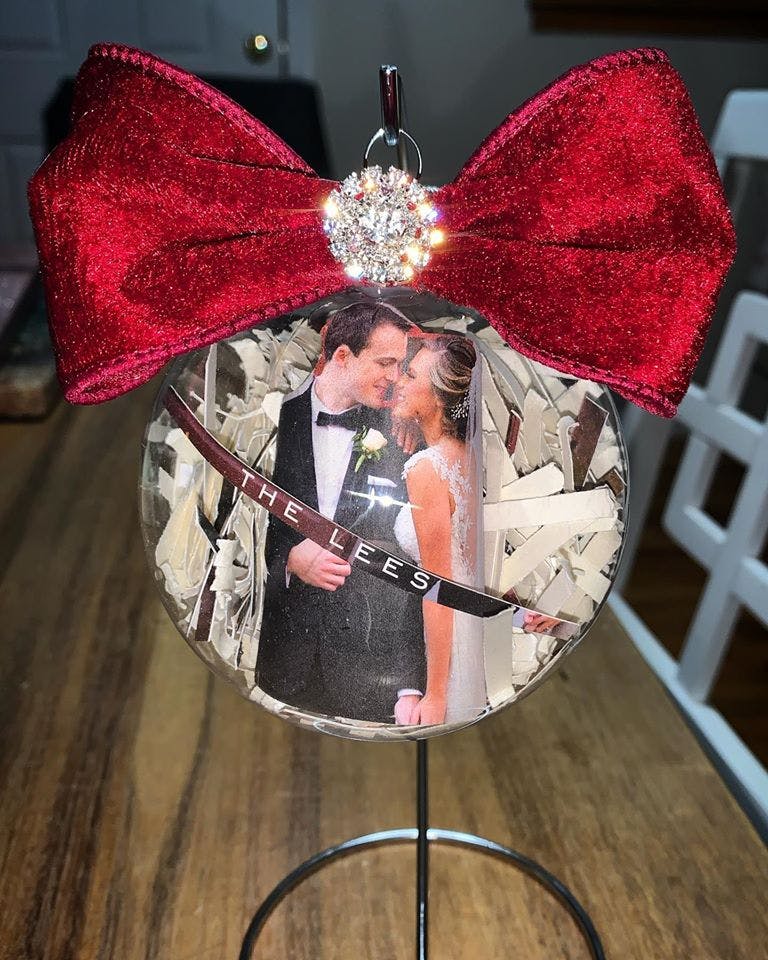 Towel Cake
This elegant towel cake is made with 2 large bath towels, 2 hand towels, and 2 washcloths. It is a great way to take a registry gift and make it personal! Flowers, Towels and Ribbon Colors are Customizable.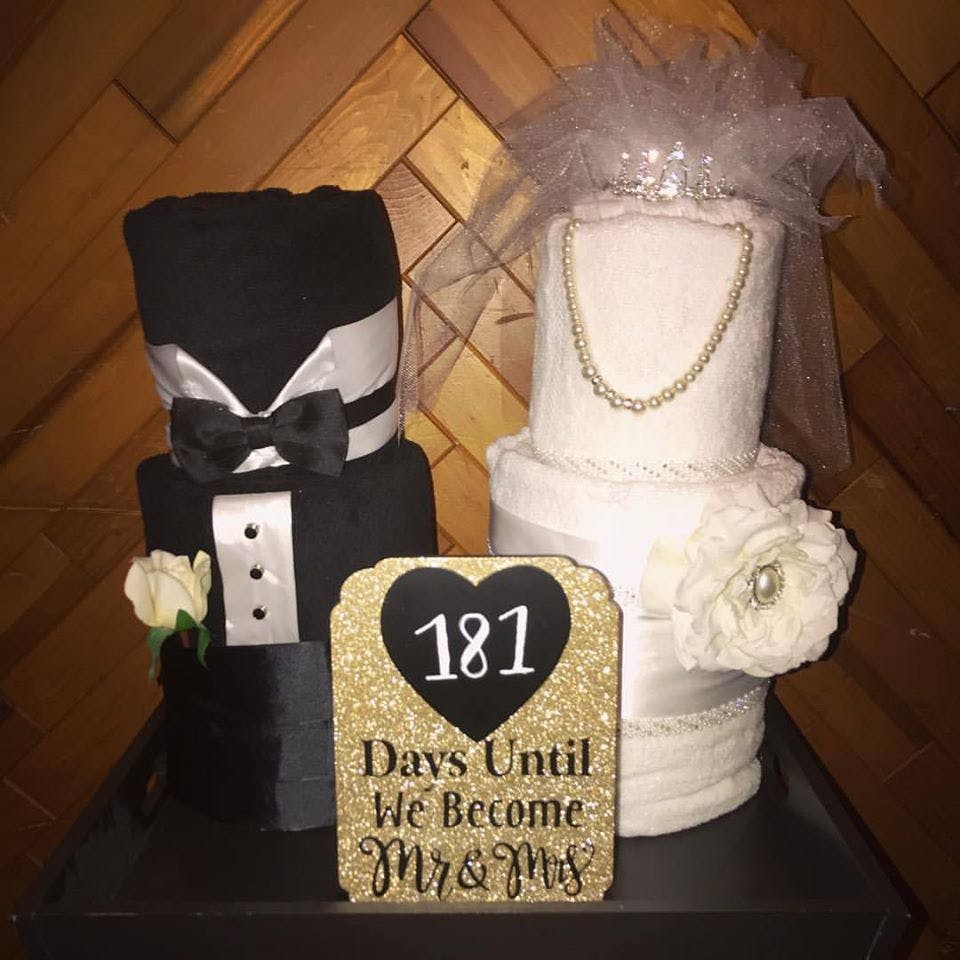 A Year of Firsts
This unique present for the bride just keeps on giving through the "Firsts" in their lives.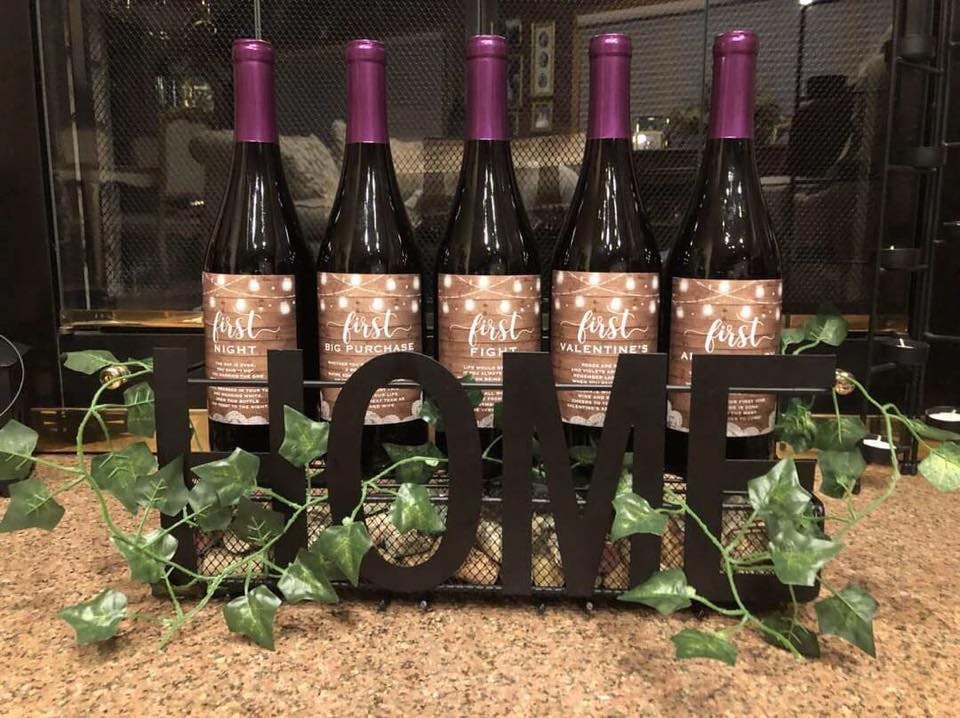 Milestone Memory Must Haves
The soon to be "Mrs." will be delighted with this lovely and thoughtful gift set. Help her prepare for the 3 main events – Bachelorette, Wedding Night and the Honeymoon. No matter the bride these baskets can be customized!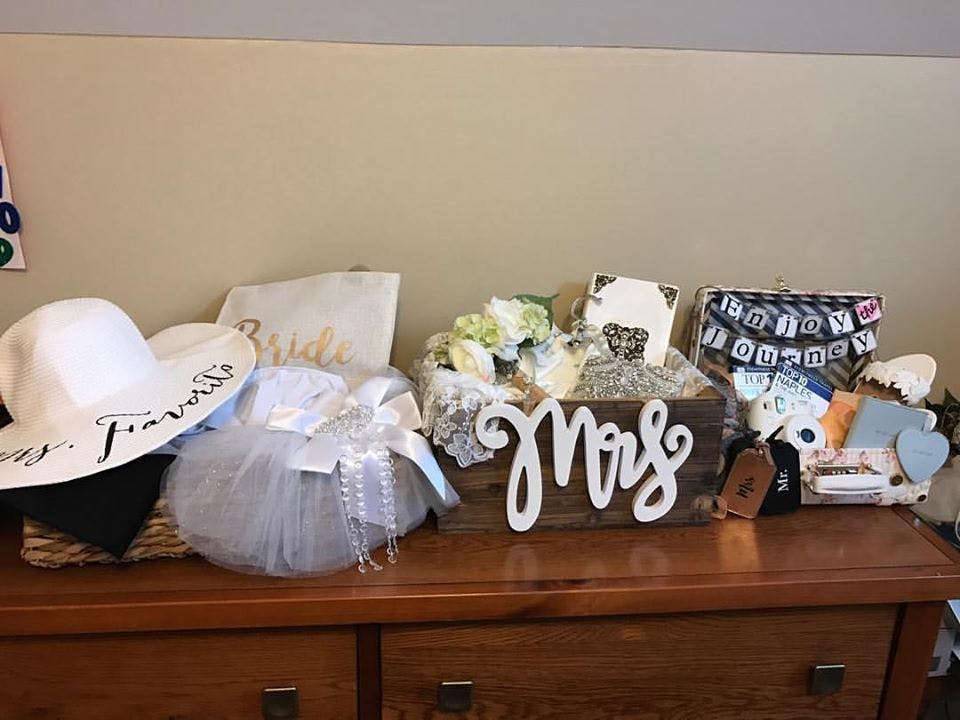 Written by Justine Taylor
Founder of Just Got Crafty
Instagram: @just_got_crafty