What to Expect from our 2020 Renovations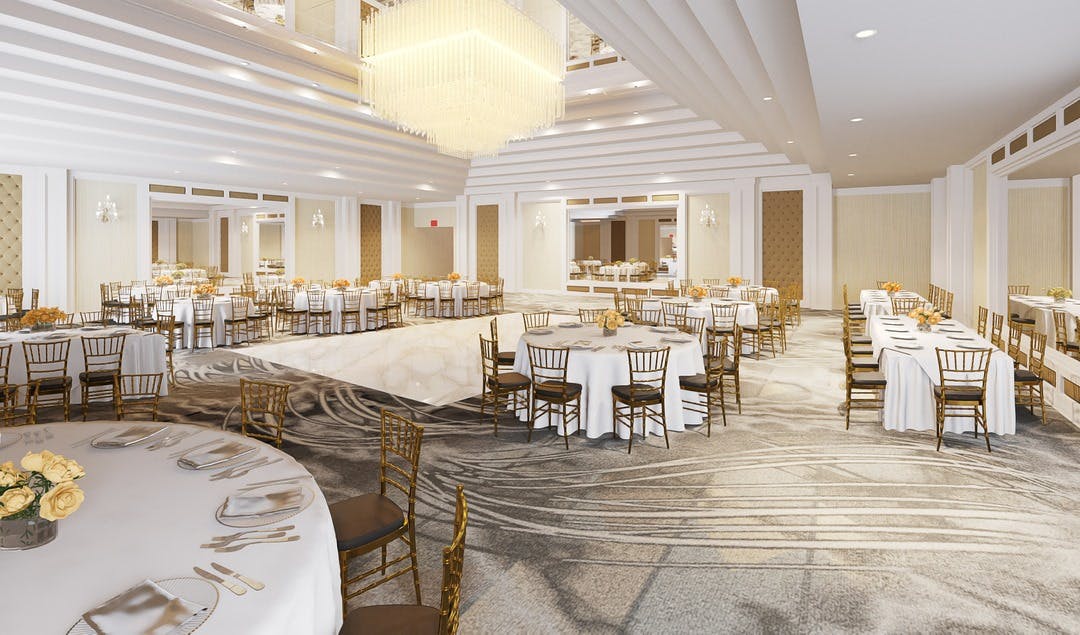 In 2020, we decided it was time for a change! The Grand Plaza, located in Staten Island, New York, has been providing our guests with unmatched luxury service and an enchanting atmosphere for any special occasion for over 30 years. Our renovations will take this reputable experience to the next level. You can expect a full antique vintage wall, rich luxurious swirling carpet, a 30-foot cathedral tray ceiling, porcelain marble dance floor and new grand entrance with crystal chandeliers. You can also look out for new marble top bars, tufted wall accents, contemporary moldings and fixtures, a built in customize-able led lighting system, all under our iconic crystal strand chandelier.
Can't wait to see the finished product? Join us to celebrate the Grand Reopening Disco Party on Saturday April 4th at 7:30 pm. Enjoy our new design with a sit-down dinner, open bar, and DJ entertainment from Steve Caban. Don't forget to dress to impress and get ready to get your picture taken on the red carpet!
Book an appointment with one of our expert event planners to glimpse some samples of the re-design, review menu choices, discuss package options and more.